Smart Connected Environments
Farms/Greenhouses. Livestock Pens, Barns, Fish Farms, Buildings, Factories and Warehouses, Garages.
IoT Environment Monitoring/ Control Devices
All models available with optional LCD screen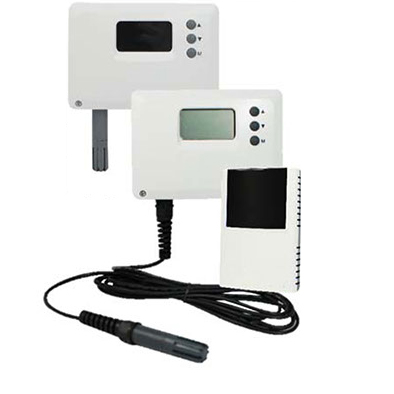 Temperature/Humidity
AHT-5 The Temperature and Humidity Transmitter has high accuracy CMOSens sensing element embedded, transmitters provide reliable measuring of temperature, relative Humidity, Dew Point, Enthalpy or Wet-bulb Temperature with great accuracy. The temperature transmitter is equipped with an optional analog signal output DC 4 to 20mA, DC 0 to 10V, DC 0 to 5V, DC 1 to 5V or digital RS485 Modbus RTU signal output to send the data to the PLC or back end platform for process integration. Besides, bright LCD display is optional and 5 enclosures of the AHT-5 Series transmitter are available with wall-mount types: duct-mount , outside air and 2 pc with remote sensing probe which makes it suitble for applications included heating, ventilation, air conditioning system or BMS system in the building to keep the indoor temp. and humidity in the ideal range for people or stored materials.
o2/CO/CO2
AVC-010/AVC-110/AVC-310 The Oxygen Transmitter is designed for measuring oxygen concentration to prevent the critical decrease of the O2 and to control the absence of the oxygen in gas mixtures. The oxygen transmitter utilizes advanced electro-chemical oxygen sensing element for stability and accuracy. The Carbon Monoxide (CO) Transmitter is available with switchable analog signal DC 4 to 20mA and 0 to 10V as well as RS485 interface with Modbus RTU protocol. Based on the electro-chemical sensing principle, the CO transmitter is appropriate for reliable monitoring of the carbon monoxide concentration in places which might occur the CO gas, for example, loading dock, underground parking, basement, garage or boiler room. The Carbon Dioxide (CO2) Transmitter uses novel gold-plated infrared (NDIR) wave-guide technology to ensure its reliability and accuracy , long-term stability and long product life.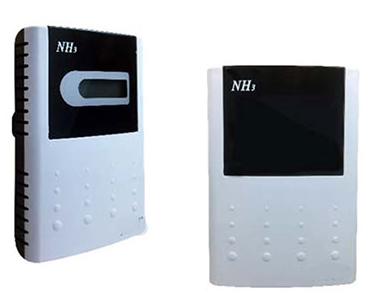 NH3 / CH4 / H2S
The NH3 Transmitter, also known as Ammonia Transmitter, is designed for measuring indoor Ammonia concentration by using high-quality electro-chemical sensing element. It is applied to restroom, basement, indoor parking, green house, hospital, fertilizer plant, livestock farm, etc
Looking for distributors in
Many Countries/Regions
Made in Taiwan for Best Value!
Full range of IoT sensors and controls for various industries and functions!

© 2021 All Rights Reserved.