Big in Asia
Your Robotic/Automation Brand Building Partner!
1: Business /Market Development
Whether it be Smart Manufacturing, Automation or Robotics, etc. , we help you develop your market! We take your IP products in these and pour accelerant on them! We help you build and expand your market in Asia- We are Big in Asia and Your Brand Will be Big In Asia too!
Establish and manage your channels locally with our distribution and integration partners with accounts in all aspects of manufacturing from IC production to food production and everything in between, Automobiles to Zoo Cleaning Systems, Private Sector, Government, Defense, Education, Research

2: Product Development/Sourcing
We assist in developing or modifying your product for more cost effective or enhanced performance with our manufacturing partners in Asia. We also can find new products and technologies for you to re-brand and sell through your marketing channels. Just let us know what you are looking for!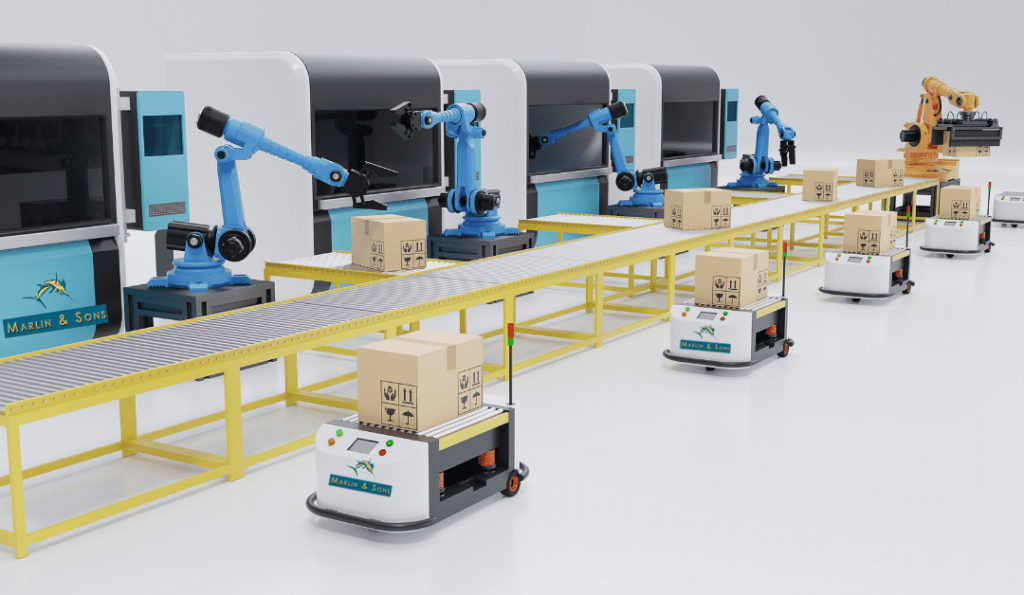 We Specialize in
Engineered Products
and Equipment!
Marlin has been in manufacturing/new product develop/production for over 20 years in Taiwan and Asia. Beginning with carbon/composite fiber production, metal processing, plastic injection (tools and production). Precision metal: machining (CNC, stamped, forged die cast, investment cast) metal forms, composite fiber forms,  Smart system/ IoT devices. Automated Production Machinery/Robotic Machinery. These  are all part of our Industry 4.0 resource base and product/service menu!

© 2023 All Rights Reserved.