M-3 Agricultural Control Module 
The control module receives AI and user generated predictive fertigation, and pest and disease prevention information.The network switching relays connect and control your various auxillary devices (not included ) in your smart farm. Controlled devices might include irrigation pumps, fans, sprayers of biological inhibitors, grow lights, etc. It can be used in open farms, vFarms/plant factories or greenhouses. It assists agricultural managers with accurately implementing agricultural management decisions, such as controlling the switches of watering equipment, the greenhouse lights and the fan on/off switches.
It allows the agricultural managers to remotely IoT/cloud control farm decisions. A web-based online control panel is provided to the farm so that managers can use communication devices such as mobile phones/tablets to remotely control farmland management. 
Precision Farm Management

Prevents Overuse of Chemicals

Produces Safe Toxin Free Crops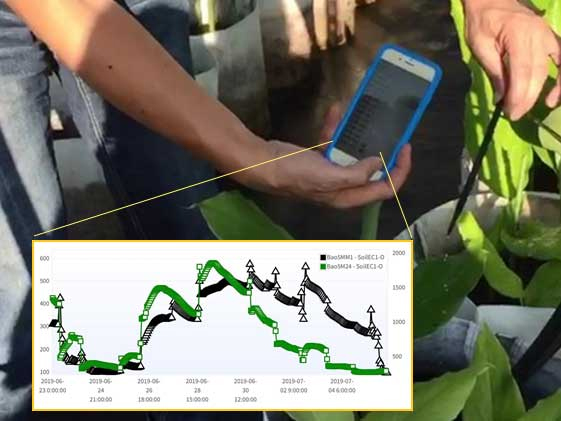 AgriTalk Smart Agriculture Environmental Control Platform 
Provides timely and simple monitoring farm field numeric information. 

Provides remote control, automatic scheduling and a high-level logic automatic control system. 

Provides visual chart statistical analysis and historical parameter traceability functions. 

The platform interfaces with different devices (PC, tablet, smart phone)

via the AgriTalk online dashboard and provides the farmer/grower with setting controls to achieve Agriculture 3.0 automation and enhance Agriculture 4.0 intelligent management methods.
Click image to go to page
Farm Field Tech/AG 3.0/4.0
M2 Climate Sensor/IoT System Security
M3 Control Module/Remote Monitoring Dashboard