Tool Changers
機械手臂末端工具快速交換
Simple, light, powerful, EZ to use, accurate tool changing solutions. Mechanical no air needed to operate, no I/O signal. Can connect mechanical, pneumatic and electric tools. Manual and Automatic options available. Also do Cobot Base Shifting system for Cobot quick relocation from cell to cell or from AMR/AGV to cell. Recomended by Smart Cobotix to pair with their MFT calibration system. Made in Norway. UR Cap/UR+


Soft Gripping: FDA Approved Soft Gripping Solutions 軟性夾爪解決系統
Build your own individual gripper or multi-actuator system with SoftGripping. The pneumatic actuators enable simple, robust and very lightweight designs.
SoftGrippers are lightweight, easy to use and specially designed for use with high-speed robots. The special design also makes them perfect for use in hygienically sensitive areas and cobot applications. Material options for FDA food grade requirements, standard and specialized such as anti-static requirements  are available. UR Cap/UR+

Soft grippers have the dexterity and gentleness to pick and place even the most delicate of objects, like egg yolks or soft vegetables. They bridge the gap between suction grippers and mechanical grippers. Soft grippers are also a more flexible solution for many common robotics challenges. For example, when it comes to handling injection molded parts, soft grippers are a great option because they are simpler and more flexible than more complicated or specialized end-of-arm tooling.
The flexibility that soft grippers offer is a major advantage, particularly in manufacturing. It means that manufacturers can spend less money on specialized tooling and use one type of gripper for more applications throughout their process. The same gripper could be used to handle two different food items, for example. Also soft gripper technology has many uses behind the scenes in healthcare and pharmaceuticals. Manufacturing is among the most popular applications for soft grippers. From assembly lines to automated packaging, soft grippers are extremely useful for handling all kinds of commercial objects. Made in Germany

The soft and adaptive surfaces of Soft Gripper and Soft Actuator are ideal for fault-tolerant automation and safe cooperation with humans.
Product offerings are broken down by: Soft Gripper, Soft Actuator, Educational Soft Grippers, Equipment, and Bundles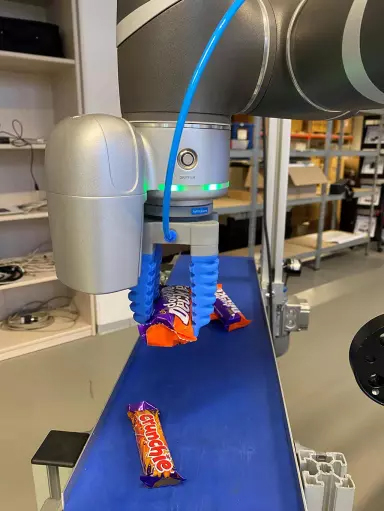 Logistic grippers have to securely handle various products in changing conditions. Therefore, the ideal gripper is universal, robust, simple and fault-tolerant. With SoftGripping you can easily build your own suitable gripping system. Even positioning inaccuracies are no problem for the nonskid,which adaptive surfaces allowing for a secure and careful grip in every setup.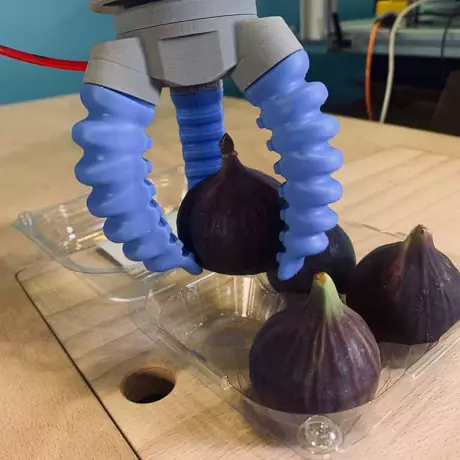 Special silicones and the plain design without any joints or lubricants allow for hygienic handling of food as well as an easy cleaning procedure. Its flexible structure guarantees gentle handling of sensitive objects.
Build your your own multi-actor or gripping system with imagination. SoftGripping –  to assemble, manipulate or grip your objects. The soft material not only provides effortless handling of your products but it also safe for humans, making it the perfect fit for human-machine interactions.
MachSensing: CNC Cutting Tool Sharpness Control System CNC切割鋒利度監控系統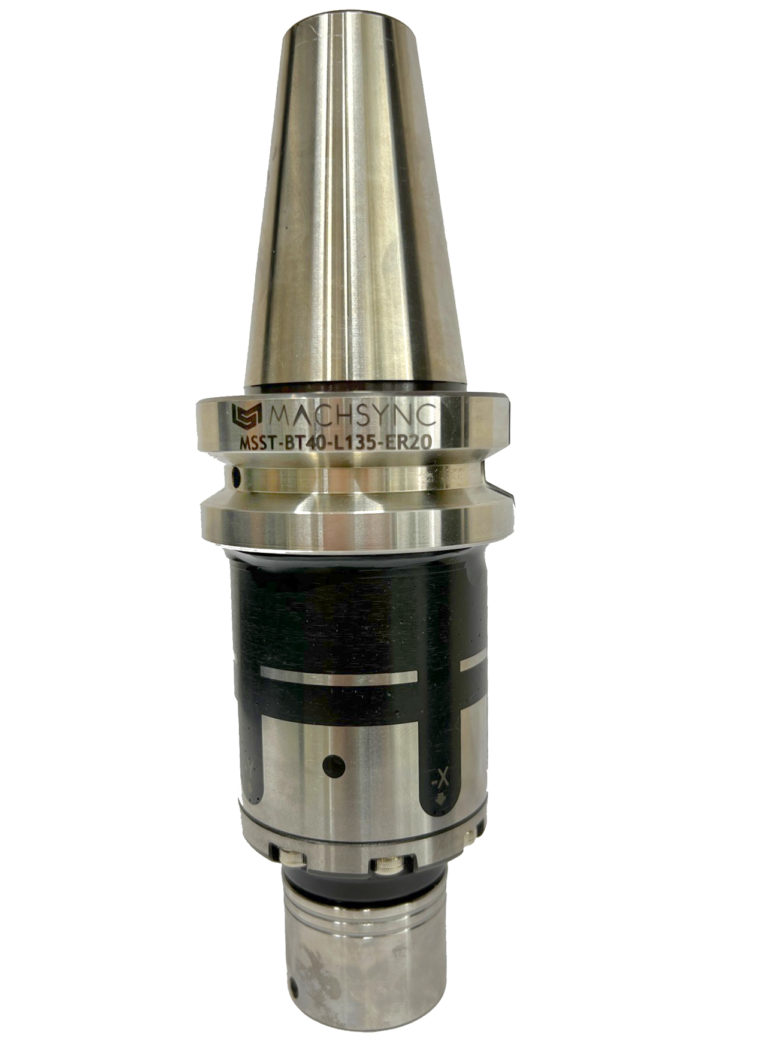 Real Time Diagnostic/Control System: Smart Tool Holder with MachRadar software for for CNC Cutting Tools-to maintain adequate sharpness before changing!

Uses color-codes  to indicate key conditions: green/safe, yellow/slightly diminished, and red: approaching time to time to change. MachSensing can set machine lights to indicate from above the CNC machine for greater distance in factory visibility, set an audible alarm, and even set machine cut off (via PLC) to prevent use of a dull blade which causes rework, scrapped material/parts, and delayed delivery time! Stop the guess work! Replace the cutting tool in time saving your hard earned profits and maintaining delivery schedules! Made in Taiwan.
Suitable for CNC Milling, Turning, Drilling,Tapping, Grinding, Gear Hobbing and Skiving, and Friction Stir Welding.
Our multiple sensors are mounted on the spindle and tool holders of the CNC machines to collect all the data needed for monitoring, control and archiving.The current condition of the spindle and tools report to the dashboard to provide early warning for these goals:
Real-time monitoring of cutting tool to maintain optimum efficiency conditions and the prognosis of possible cutter irregularities to prevent machine downtime, out of spec processing requiring rework and scrapped parts. The machine learning module learns the optimal performance of each type of cutter and stores the profile to warn when optimal performance has been reached preventing continued cutting with impaired blades.


Enhanced maintenance schedules to minimize irregular maintenance costs and production downtime. 

Brief wait times for scheduled maintenance and the availability of spare parts to provide smooth quality production. 

Optimizes the use of machine learning and AI modeling: Digital Twin to monitor the tool health of their clients' machines in real time based on ideal models built from the AI component.. Non-stop flow of data analytics for monitoring allow for timely and efficient maintenance service.
Our MachSensing  CNC Cutting Tool Sharpness Control System has already been proved effective in numerous industrial education and research facilities throughout Asia. Currently supplying major Smart Phone OEM and famous Japanese CNC company with our products. MachRadar (for CNC Machining) & MachRadar Pro (for research and education) both SaaS with annual renewal program. Can also offer standard tool holders in all standards if needed. Download MachSensing & MachRadar for CNC machining: Catalog here.

CNC Automation Suite/ToolsCNC自動化系統
At VersaBuilt, we understand machine shops have been struggling to find CNC automation solutions that fit their high-mix production needs. Most machine shops do not have the time or expertise to perform complex robot integrations. That's why we build automation solutions designed to be used by your existing machinists and operators that require no robot programming and are able to thrive in the most demanding high-mix CNC shops—maximizing the value of your automation investment.Full Automation Package for Mill/Lathe require UR 10e Cobot..Made in USA. UR Cap/UR+

1 Day Installation of Your CNC Automation

/

Elevate Your CNC Machine Operator's

Skill-Level

System/ 

Access The Highest Level of Technical Support/

Easily Add New Parts to Your CNC Automation
SWT: Smart Wheel Tiger智慧輪框系統
The SWT is equipped with strain sensors throughout it's structure. While similar in size to a TPMS, it can measure the real time tire condition transmitted from the road into the tire, including various road noise signals providing vital information the algorithm translates into useful real time data: wheel dynamic balance, tire tread wear indicators, foreign object tire puncture, rain water drain off flow, wheel deformation, damage, unbalanced weighting, and other signals are all monitored and diagnosed for the ultimate in wheel/tire safety which ultimately = driver safety! These metrics also support Level 4-5 of Autonomous Driving Safety. Made in Taiwan

Our Dynamic system is a significant improvement over TPMS! Our Smart Wheel  Tiger updates new messages every 10 seconds to inform of real time tire conditions.
Our sensors transmit 10,,000 data bits every second!

 They Can sense tire tread wear, tire deformation force, and tire road gripping force.

SWT is directly built into our quality alloy wheels!